SMÅLANDSTORPET – SINCE 1850
Welcome to Smålandstorpet – a secluded and scenic accommodation in a rural and relaxed environment
Welcome to Smålandstorpet – a small countryside hotel in a rural and peaceful environment
Acommodations
About smålandstorpet
Smålandstorpet is the perfect spot to relax – regardless if you travel by yourself, or as a couple. Our estate is situated at the end of the graveled road – this is where you enjoy peace and quiet.
The small countryside hotel Smålandstorpet is located in the middle of the area Småland, about 45 km from the town of Jönköping and 15 minutes from the highway E4. We have four unique, comfortable and cosy houses: The old Cottage, The Barn, The Garage and The Secret. In every house there is a comfortable king size bed, suitable for one or two guests.( It is also possible to "separate" the bed into two single beds.)
There are well-equiped kitchens in the Barn and the Old Garage as well as a compact kitchen in The Old Cottage. (If you choose to stay in The Secret, coffee, dinner and breakfast are included.)
We are happy to serve breakfast and dinner upon pre-order.
Please note: This is an adults-only countryside hotel (age limit of 15 years) for an experience of peace and quiet in nature.
Discover the perfect spot!
Challenge yourself! Stay a night in our small secluded cabin "The Secret" – without electricity and tap water. Nature is your only neighbour…
The secret is a recently built cabin in the forest, it's called "the secret", because people don't know how to find it. It is overlooking a beautiful marsh area. The Secret is designed for all of us who are enchanted by the beauty of nature, like peace and quiet and perhaps wants to take some photos during sunset or dusk. Bring your camera, your pencils to sketch with, a book (or read one of ours). We have a gas heater, nice beds and a toilet. At The Secret there is no power or running water. Do you dare to stay the night?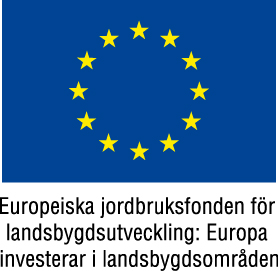 Other information
To be able to renovate the Cottage and the old Barn we've got economic contribution from the EU.